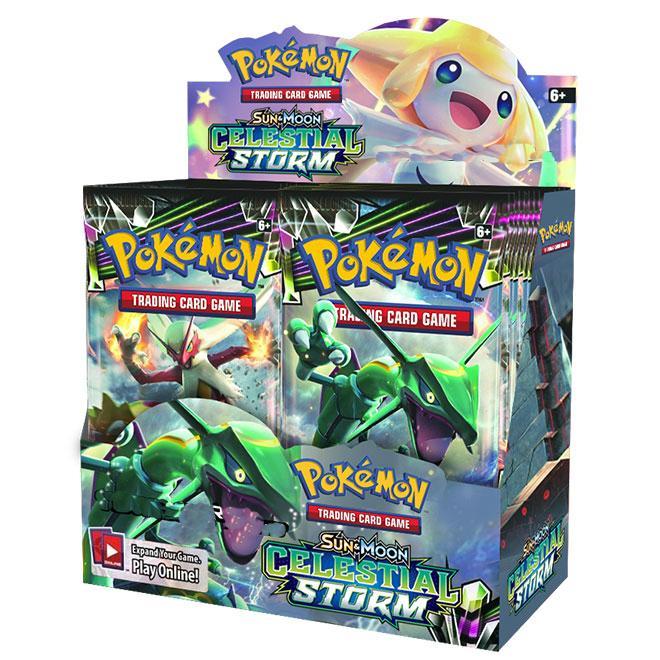 Pokemon Sun and Moon Celestial Storm (36CT) Booster Box
This Booster Box contains 36 Boosters, each Booster contains 10 cards.
Producers Set Information
Sun & Moon Celestial Storm
Nature's Wrath in Full Fury!
Watch out for the vortex! It's a season of furious emerald storms and a sky alive with portents, as Pokémon and creatures from Ultra Space clash. Some ride the storm, and others defy it, with a lineup including Articuno-GX, Blaziken-GX, Scizor-GX, Stakataka-GX, and the amazing Rayquaza-GX, plus new cards featuring Latios, Latias, and Jirachi. Face the winds of change head-on in the Pokémon TCG: Sun & Moon—Celestial Storm expansion!
Over 160 cards
3 Prism Star cards featuring a new game mechanic
11 Pokémon-GX and 3 Ultra Beasts
27 Trainer cards, plus Rainbow Energy